Rethinking Leadership: Driving Performance in a Smaller, Tougher World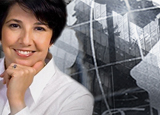 Date: October 22, 2012
Time: 5:30 - 8:00 p.m.
Place: HBS, Aldrich 112
Two pervasive issues facing business today require leaders at all levels to think differently about leadership: the need to do more with less and the need to work across cultures.

These needs frequently present challenges that require leaders to 'get it right the first time' and remove the luxury of trial and error.


To maintain their edge in today's market, leaders must be exceedingly competent at leading lasting and sustainable change, driving performance through others, maximizing results of a global workforce and managing talent in ways they never imagined before.

The cost of failed change, inefficient organization structures and stagnating C players is just too high when every dollar counts. Missing an opportunity because leaders or their teams aren't aligned simply isn't acceptable with the pace of business and technology.
Join Jennifer Eggers, former head of Leadership Development and Learning for Bank of America's Card, Government and Merchant Services Business and the head of Organization Development and Change Management at Coca Cola Enterprises and now President & Founder of LeaderShift Authentic Insights, Inc. for an interactive discussion about how leaders at all levels need to rethink leadership to thrive in today's rapidly shrinking world and more challenging economy. This session will challenge your thinking and provide pragmatic tools you can use immediately to do more with less and align diverse stakeholders more effectively.

As a result of attending this session, you will:

Learn and practice how to think differently about leadership to do more with less while engaging multi-cultural stakeholders

Get the framework for the leader's new role: 3 key priorities that will determine success in today's market

Receive three tools (one for each key priority) that you will be able to apply immediately to your role as a leader at any level

Jennifer is an innovative leadership, talent and organization development executive with a passion for creating insights that drive results. She has a strong bias for execution. Adept at assessing the big picture, Jennifer is known for building alliances, creating impactful teams and implementing strategies that drive results.

With a unique ability to align diverse stakeholders, her global experience in both consulting and corporate roles enabled Jennifer to build an integrated approach to developing leaders and organizations, optimizing talent/succession, structure and processes while enabling organizational change and productive dialog.

Jennifer is the President of LeaderShift Authentic Insights, Inc., a consulting firm with deep expertise optimizing corporate performance through leadership and organization alignment at some of the most successful and recognized brands in the world. She is a former Vice-President, Leadership Development & Learning for Bank of America and has held several other senior roles in Learning, Organization & Leadership Development at AutoZone and Coca-Cola Enterprises.


Registration

| | |
| --- | --- |
| President's Club: Free | HBSAB Member: $25 |
| Guest of HBSAB Member: $25 | Non-member: $45 |

HBS MBA Student: $15
72 hours required for refunds

Email hbsab@hbsab.org with questions

Additional Details


Date:
Monday, October 22, 2012

Time:


5:30 - 6:30 p.m.: Registration, Networking & Dinner Buffet
6:30 - 8:00 p.m.: Program
Place:





HBS, Aldrich 112
60 Harvard Way
Boston, MA 02186
(Map/Directions)

Parking:


Parking is included, HBS Campus Lot. Enter Batten Way or Gorden Road Entrance - see map





Membership

HBS Alumni, faculty, staff and current students of HBS and graduates of other Harvard schools are eligible to join the HBSAB. Activate the Equity You've Earned! Click here for Membership.

[[[fb_share]]] [[[twitter_share]]] [[[linkedin_share]]]

[[[fb_comment]]]