**SOLD OUT!*** UPLIFTING SERVICE!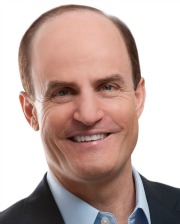 Date: Wednesday, September 12, 2012
Time: 5:30 p.m. (Program begins at 6:30 p.m.)
Place: HBS, Hawes 201
In a fiercely competitive world with short product life cycles, rapid commoditization, and intense low-price global competition, many companies seek to increase profit with high-value and high-margin services. But few companies have developed the capability to deliver consistently outstanding service—nor do they have the expertise to rapidly develop a powerful and sustainable service culture.



"Service" is often erroneously considered "the soft side of business", and "service culture" merely a "fuzzy concept"—hard to quantify, difficult to construct and impossible to measure. Nothing could be further from the truth. Companies with excellent internal service will succeed in consistently delivering outstanding external service. And companies with an uplifting service culture will attract, develop and consistently retain the world's finest talent. 
The driving force of a service-focused culture is a group of inspired leaders who are convinced of, and committed to, the long-term value of service excellence.

In this fast-paced and interactive session you will learn the strategies and action steps to achieve rapid, observable, and quantifiably measurable results.

You will learn how to:


Improve your performance as a leader to build a stronger service culture

Increase your team's service attitude and performance to each other, and to other teams
Dramatically enhance the perception of your company as continuously-improving in service partnership and in creating service value.

Click to view a video of Ron - warning: high energy!

Each attendee will receive Ron's new Book Uplifting Service!, which takes readers on a journey along a proven path into a new world of service. Through dynamic case studies, and perspective-changing insights, readers learn how the world's best performing companies have changed the game in their industries through service — and how you too can successfully follow this path to uplifting transformation. Uplifting Service is a break-through book that will surprise, delight, and uplift every organization, team, or individual. Inside is a proven process for success, which focuses on the rationale, strategy, and actions necessary to build a powerful service culture within five key areas: Why?, Lead, Build, Learn, and Drive.

Thank you to Paul Snider, OPM 1996, member of Programs Committee, for organizing this lively event for HBSAB.

Space is limited to 100 attendees. We anticipate this program will be a sell-out, therefore we may not be able to accommodate walk-in guests. Please register today.

Sold out! Please email us to be added to wait list.
Email
hbsab@hbsab.org
or call 617.489.3633 with any questions about registering or membership
72 hours notice required for event registration refunds

Additional Details

Date:

Wednesday, September 12, 2012


Time:

5:30 - 6:30 PM: Networking, sandwich buffet
6:30 - 8:00 PM: Program and Q+A

Place:

Harvard Business School
60 Harvard Way
Boston, MA 02163

Building & Room: Hawes 201

Parking:


Parking is included, HBS Campus Lot. Enter Batten Way or Gorden Road Entrance - see map

Biography
Ron Kaufman is a world-wide business consultant with over 20 years experience helping companies effectively and predictably engineer a highly competitive service culture. His practice, which spans a wide range of industries and fortune companies (such as ; Singapore Airlines, Cathay Pacific, BMW, Rolls Royce, Citibank, Credit Suisse, Merrill Lynch, World Bank, Burston Marsteller, Chevron, Exxon Mobil, Shell Oil, Visa, Mastercard, American Express, US Department of Labor, AIG, Prudential, Johnson & Johnson, Pfizer, DHL, Federal Express, Maersk, Hilton, 3M, Sony, Cisco, Hewlett-Packard, IBM, Intel, Microsoft, SAP, Singapore Telecom) specializes in working with CEO's and senior management teams of global organizations to improve service performance. The results of which have led to the development of a fundamental architecture to help companies effectively and predictably engineer a highly competitive service culture. His energetic keynote speeches and workshops exemplify his unique approach to learning and leadership.

He is the founder of UP! Your Service, a company that enables organizations to build uplifting service cultures and enjoy a sustainable advantage.

He is a graduate of Brown University. He resides with his wife Jen and daughter Brighten on Singapore's East Coast, and travels extensively to share this vision: "A world where people are educated and inspired to excel in service." Download bio.
[[[fb_share]]] [[[twitter_share]]] [[[linkedin_share]]]
[[[fb_comment]]]