HBS Alumni Forums: Taste of Forum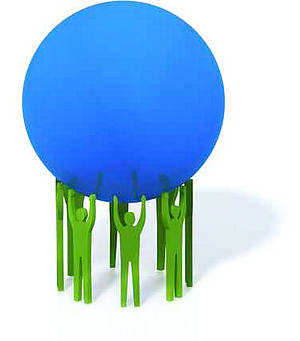 Event Date/Time
: Tuesday, March 29, 2011 at 6:00pm
Location
: HBS Hawes 201
Do you face important business and personal challenges in your life? Could you benefit from your own private "board of directors," a small group of fellow HBS alumni who are smart and experienced and understand the pressures you face?
As thousands of members of Young Presidents Organization, Entrepreneurs Organization, and other groups have learned, a Forum of peers can help your company survive and prosper and help you strengthen the most important business and personal relationships in your life. Comments from Forum members include: "The group changed my life!" "I bought a company which I would not have done without the support of my group." "My Forum has helped me become a better president, a better husband, a better father and a better person."
HBS Alumni Forums, launched initially in 2009, provide a unique opportunity to make meaningful connections with and learn from a small group of your fellow alumni. Attending the Taste of Forum will provide you the opportunity to experience first hand the benefits of joining an Alumni Forum.
"Most HBS alumni events (and I have attended many over the years) involve casually socializing with other alumni. In contrast, my recently launched HBSAB Alumni Forum has been the most impactful HBS-related experience I have had since graduating, allowing for far deeper and meaningful conversation." -- Marc Zablatsky (MBA 1992), President, HBS Association of Boston. During this event, you will:
Learn about the unique benefits of HBSAB Forums
Learn what has made Forum "the secret advantage of successful leaders" for years
Experience first-hand what Forum provides through experiencing a sample meeting
Be able to ask questions to better understand the benefits and membership requirements
The event will be facilitated by Mo Fathelbab, president of Forum Resource Network and author of "Forum: The Secret Advantage of Successful Leaders," and Bob Halperin, MBA 1982, and former Chief Education Officer of Young Presidents Organization.
The alumni forums HBSAB forms will be composed of 8-12 club members who have no personal or business connections that might inhibit open communication. Each group commits to a shared set of meeting processes that diffuse the usual interpersonal issues or political obstacles that make many meetings a waste of time. In a forum, everyone is heard and everyone learns from the experience. Whether dealing with the effects of the economic crisis on your business, aging parents or even sudden success, a forum offers you a safe, completely confidential environment for discussing the issues important to you.
You may also contact directly Bob Halperin, Managing Director, Alumni Forum Services at 781-248-4181, or rhalperin@alumniforumservices.com with any questions. Please also visit the Alumni Forum Services website at www.alumniforumservices.com where you will find testimonials from current Forum members, answers to frequently asked questions, and information about the time and cost commitment.
---
---