VLS with Professors Srikant Datar & David Garvin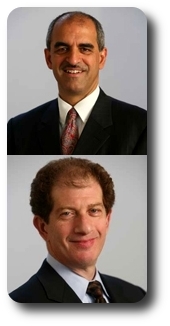 Rethinking the MBA" – For decades, MBA graduates from top-tier schools set the standard for cutting-edge business knowledge and skills. Now the business world has changed, say Professor Datar and Professor Garvin – and MBA programs must change with it. They believe that MBA programs aren't giving students the heightened cultural awareness and global perspectives they need. Newly minted MBAs lack essential leadership skills. Creative and critical thinking demand far more attention. Professors Datar and Garvin will demonstrate how leading MBA programs, including HBS, have begun reinventing themselves for the better – and will offer ideas for how business schools can surmount the growing challenges in today's business world.
To register for this limited capacity event, please call 1-800-925-8000 (US and Canada) or 1-334-260-9999 (outside US) and request registration for "Harvard University conference call on April 29, 2010 at 12:00pm EDT." Dial in information for the call will be provided by the operator once registration is complete.
---
Event Details
:
Event Date/Time: Thursday, April 29 at 12:00pm
RSVP: by 12 noon on Wednesday April 28
Location: Your Office or Home
Organizers: Bruce Marcus '80 (Moderator), HBS Alumni Office
---
These lunchtime events--available to all HBS clubs worldwide--are only for paid members of the HBS Association of Boston (HBSAB); provide unique opportunities for you to hear directly from HBS professors. Please consider becoming an HBSAB President's or Regular club member and enjoy the many benefits membership provides.
---
---