Digital Media and Entertainment: Innovating in an industry in transition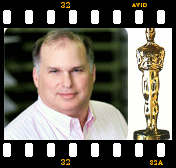 Join Avid CEO Gary Greenfield (HBS MBA '79) for an insightful perspective on today's trends in the Media and Entertainment industry, and get a glimpse into the future of an industry in the midst of a revolution. Since joining Avid in December 2007, Gary has been harnessing the innovative spirit of Avid's 2000+ employees to use the opportunities the media revolution has presented to help solidify Avid's position as a world leader in the design and development of content creation, media production and broadcast solutions.
From feature films and television programs, to music and movies made at home, Tewksbury-based Avid is an industry-leading technology innovator empowering the creation and sharing of digital media. Founded in 1987, Avid has been honored with hundreds of prestigious industry awards for providing cutting edge solutions to the media industry, including 12 Emmy® Awards, one Grammy® Award and two Oscar® statuettes. Today, these solutions are used by Avid customers to create the media that touches millions of people around the world. 2009 Oscar winners include The Dark Knight, Slumdog Millionaire, Milk and Changeling. 2009 Grammy Award winners include Alison Krauss and Robert Plant ('Raising Sand'), Kings of Leon ('Sex on Fire'), Coldplay ('Viva La Vida') and Best New Artist winner Adele. 2009 Emmy nominees and winners such as Generation Kill: The Cradle of Civilization, Little Dorrit and Grey Gardens as well as repeat honorees such as 30 Rock, Damages, House, Mad Men, Kathy Griffin: My Life on the D List, The Office, and True Blood all were created using one or more solutions from Avid. Gary will highlight his Leadership Breakfast presentation with some videos demonstrating the current state of the art.
Gary Greenfield is a proven senior executive with multidisciplinary experience in high technology companies as well as extensive experience growing businesses both organically and through acquisition, managing development, marketing and operations, and serving diverse customers from small businesses to the Fortune 500. Prior to joining Avid, Gary was CEO of GXS, Inc. a leading worldwide provider of business-to-business integration, synchronization and collaboration solutions. He has also been an operating partner with Francisco Partners, a leading technology-focused private equity firm. In his early career Gary was CEO of Peregrine Systems, MERANT and INTERSOLV.
In addition to his MBA, Gary holds a Bachelor of Science degree from the U.S. Naval Academy and a Master of Science Administration degree from George Washington University.

Date/Time
: Monday March 22, 2010, 7:30 - 9:00 am
Location
: Williams Room, Spangler. HBS Campus.
Pricing:
Member price through March 15: $35
Member price March 16 and later: $40
Non-Member price through March 15 : $55
Non-Member price March 16 and later: $60
---
---