Congressman Barney Frank of Massachusetts Chairman, House Financial Services Committee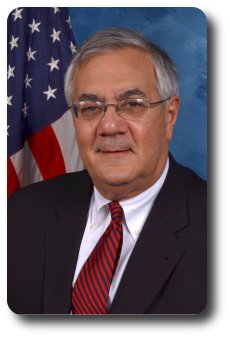 Every day brings with it another headline from Wall Street or Washington regarding yet another casualty of poor mortgage lending & borrowing practices; the securitization of mortgage debt; credit default swaps issued on mortgage securities, and the dangers of 30 to 1 leverage. Venerable Wall Street firms have declared bankruptcy or have been forced to sell themselves quickly to other financial services players. The general public is frightened by the perceived riskiness of even their money market accounts.

There is now a push for quick approval by Congress and the President of a massive $700 billion federal bailout to head off the widespread collapse of our financial system. There are many lessons in business and finance to be learned (and re-learned) from all this, but in particular what are the lessons for our political leaders regarding the appropriate regulation of the financial services industry in a free market economy?

Congressman Barney Frank is the Chairman of the House Financial Services Committee and thus is in a unique position to comment. As chairman, he worked closely with Treasury Secretary Paulson on passage in 2008 of the American Housing Rescue & Foreclosure Prevention Act, which aims to protect thousands of homeowners from foreclosure.

Congressman Frank is a graduate of both Harvard College (1962) and Harvard Law School (1977) and has served in Congress since 1981. He was a Massachusetts State Representative from 1972 to 1980 and previously was an assistant to Mayor Kevin White of Boston. While in state and local government, Frank taught part time at UMass Boston, the Kennedy School of Government and at Boston University.

Join us for what promises to be a lively discussion of this topic, as well as the Congressman's perspective on the results of the November 4 election.

All HBS alumni and their guests are welcome, as are Harvard Club members and their guests. Parking is available at One Federal Street, with overflow parking at Post Office Square. Seating is limited for this event, so early registration is strongly recommended.
Registration/Networking:
11:30 – noon
Luncheon & Program: noon – 1:30
Location: Downtown Harvard Club, One Federal Street, Boston, MA (web)
Leadership Track Sponsor
---
---
---
---