6th Annual CEO Roundtable: Building Leading Brands and Driving Growth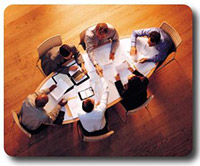 OVERVIEW
Each CEO will share their insight into building and growing leading companies through the creation of bold and disruptive business strategies designed to enhance brand equity and build best-selling brands. In addition to our panel discussion, each CEO will conduct a 45-minute Breakout Session for a casual chat and Q&A.
Our illustrious CEO Panel includes:
Herve Humler

Lizanne Kindler

Chuck Runyon

David Rose


The Ritz-Carlton
Hotel Co.
Talbots
Anytime Fitness

Ditto Labs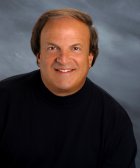 The Roundtable will be Moderated by Larry Gulko, Founder & Chief Executive Officer, TechnoHome

Larry Gulko is a dynamic marketer, entrepreneur and visionary who is recognized for launching over 25 brands. He is the Founder & CEO of TechnoHome, a new luxury/lifestyle consumer fitness brand he founded with Wheels Up founder and CEO Kenny Dichter. Prior, Larry was the Chief Strategy Officer at CIRRUS Fitness, a custom branded fitness equipment company he created with Dichter. Larry was Senior Vice President, Chief Marketing Officer at CYBEX where he developed game-changing global marketing strategies and strategic partnerships with NBC, The Biggest Loser, Greg Norman, The PGA, and the NHL. For 17 years he was president of Gulko & Company, a communications and brand consultancy agency. Larry created a Branding & Loyalty venue in association with the Disney Institute, has been a regular guest on NECN-TV Business Day and is a sought-after thought leader and motivational speaker.


Thank you to Marc Zablatsky, MBA 1992, and Larry Gulko for creating and organizing the CEO Roundtable. This is the 7th year of the CEO Roundtable. Its unique format was developed to promote the sharing and exploration of strategic marketing ideas, enhancing brand equity, and brand building best practices.
Past CEOs that have participated in the Roundtable include: Herve Humler of Ritz-Carlton, Lizanne Kindler of Talbots, Kenny Dichter of Marquis Jet, Alberto Pearlman of Zumba, Eric Affeldt of ClubCorp, Bert Jacobs of Life is Good, Mike Sheehan of Hill Holiday, Mike Setola of Greg Norman Apparel, Joy Bauer of The Today Show and Nourish Snacks, Dolf Berle of Dave and Buster's, Scott Griffith of Zipcar, Ralph Crowley of Polar and Adirondack Beverages, Torrence Boone of Digitas, Diane Hessan of Communispace, Dave Balter of BzzAgent, Smaiyra Million of Millenium Partners Sports Club Management, Howard Brodsky of CCA Global Partners, Jay Margolis of Limited Corporation Apparel Division, David Rose of Ditto Labs, Chuck Runyon of Anytime Fitness.




LOGISTICS
Date:

June 17, 2014

Format:

5:30 - 6:30 pm: Check-in, Social Hour and Sandwich Buffet
6:30 - 8:45 pm: Discussion and Breakout Sessions

Location:

HBS, Aldrick 112

Parking:




REGISTRATION REQUIRED

President's Club Member: Free
HBSAB Member: $30
Guest* of HBSAB Member: $30
Non-member: $60
HBS MBA Student: $15 (Note: students-make sure your free membership is activated, and log in as a non-alum)


How to Purchase Tickets
HBS Alums - Log in with your LEFA as an Alum
Non-alums - Log in with your Email Address as a Non-Alum

Forgot Password?
Please do not create a new user profile if you forget your password.
Your password can be reset on the home page.

Guest Policy
*If you are eligible to join HBSAB, please become a member.
Join here.

Questions/Purchase via Phone
hbsab@hbsab.org
617.489.3633

Refunds
Request by March 23, 2015, 5:00 p.m.
Inclement Weather Policy
In the event that this program is cancelled due to weather, your registration will remain with the new rescheduled date TBD. In the event that you are not able to attend on the rescheduled date, you may request a refund or admittance to a similarly priced event.
[[[fb_share]]] [[[twitter_share]]] [[[linkedin_share]]]
[[[fb_comment]]]