Blog: Tony Wagner: Creating the Next Generation of Innovators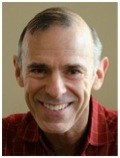 On the evening of June 20th, I had the pleasure of introducing Tony Wagner to a packed house of over 120 guests in Aldrich 112 on the HBS campus. Tony is an Innovation Education Fellow at Harvard's Technology and Entrepreneurship Center, and the Founder and Co-director of the Harvard Ed School's Change Leadership Group. he is a frequent speaker at national and international conferences and has published numerous articles and books.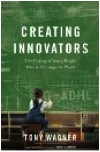 Tony's latest book,
Creating Innovators: The Making of Young People Who Will Change The World
, has just been published and provides an excellent view of how innovators are created and nourished, as well as squelched and impeded, by parents, schools, and society. Tony outlines the need for innovation and describes outstanding innovators and institutions that foster innovation.

Tony's 2008 book,
The Global Achievement Gap: Why Even Our Best Schools Don't Teach the New Survival Skills Our Children Need—and What We Can do About It
, has been a best seller and was featured in Tom Friedman's latest book,
That Used to be Us
. Tony has also collaborated with noted filmmaker Robert Compton to create a 60 minute documentary, "The Finnish Phenomenon: Inside The World's Most Surprising School System."
Tony began the talk with the provocative comment by Albert Einstein, who posited that 'The formulation of the problem is often far more important than the solution." He went on to talk about the problem with our education system…that it is fundamentally obsolete. Tony said that "knowledge is a commodity that is changing constantly…that the world simply no longer cares how much you know and is, instead, interested in what you can do with your knowledge."
He then covered the seven core competences outlined in
The Global Achievement Gap
:
· critical thinking and problem solving
· collaboration
· agility
· initiative and entrepreneurship
· effective communication
· the ability to access information
· curiosity and imagination
The 2008 global meltdown brought a new dimension to Tony's thinking…he highlighted the fact that over 70% of our economy is dependent upon consumer spending…something that cannot be depended upon and commented that "We are spending dollars that we do not have to buy things that we do not need." The result of this thinking was the genesis of his work on innovation and the book,
Creating Innovators
. For this book, Tony interviewed young innovators, their parents, and the mentors and teachers that helped them. Surprisingly, not one of the mentoring teachers was tenured…all were outliers within their school systems. Tony specifically mentioned several outstanding teaching institutions: Olin College, MIT's Media Lab, and Stanford's Institute of Design.
Tony outlined "Five Contradictions between innovators and the current culture of education:
| | |
| --- | --- |
| Innovators | Current Educational Culture |
| -work in teams | -extols individual accomplishments |
| -multiple discipline perspective | -specialists |
| -risk taking; makes mistakes | -risk averse; penalize failure |
| -creating real products | -consume information; "sit and get" |
| -intrinsically motivated | -extrinsically motivated |
Tony also discussed the evolution of the young innovators he interviewed as they moved from "play" to "passion" to "purpose". He next discussed some of his young innovators, including Kirk Phelps, who dropped out of Exeter, Stanford undergraduate and Stanford graduate school…to help develop the iPhone and then move on to SunRun. Tony's presentation concluded with a nine minute video that featured the young innovators in his latest book, their parents, and the mentors and teachers that helped them…very inspiring!
The final 45 minutes of the evening were given over to a spirited Q&A period where the audience raised questions about testing, charter schools, private schools, class size, why American schools are failing, how we compare to Finland, Singapore and China; home schooling, strategies for academic change, educational R&D, Teach for America.
All in all, the evening featured a terrific presentation and a provocative discussion. In the end, Tony was asked: "Aren't you really calling for a revolution in America's education systems?" Tony's answer was "Yes!"
Bic Stevens
HBSAB Board Member & Programs Committee Member
[[[fb_share]]] [[[twitter_share]]] [[[linkedin_share]]]
[[[fb_comment]]]