HBSAB New Venture Program 2014-2015
This is the sixth year for the Harvard Business School Alumni New Venture Competition (NVC), which is run by the HBS Alumni Relations Office and the HBS Rock Center for Entrepreneurship. As part of this global competition the Harvard Business School Association of Boston (HBSAB) will once again host the New Venture Program (NVP) competition in the New England Region. The winner of the HBSAB NVP competition will win a $10,000 cash prize and also the right to compete against the winners from other regions (Northern California, Southern California, Brazil, etc.) in the global HBS NVC.

This year, the global HBS NVC will present awards for new ventures in three categories:
most innovative
best pitch

best investment
The winners will be selected at the final presentation by crowd voting for the first two categories and expert judges for the last. Each winning team will receive a cash prize described in more detail
here.

The HBSAB NVP competition, which will send the winning team representing the New England region to the HBS NVC, is about to begin. Each team participating in the HBSAB NVP competition will receive feedback from experienced professionals with our 4 finalists selected on Founders' Day receiving additional mentoring for our final competition in Boston to select our winning team for the New England region.

Key Dates Are as Follows:

Applications can be started now on the HBS Alumni NVC page - click here.

February 15, 2015
Application Deadline for Entry (including pitch slide deck) - click here.


February 27, 2015 - Mandatory for the 8 semi-finalist competing teams to present - 8 teams will be selected from the business plan submissions
4 NVC Finalists Selected, IBM Innovation Center, Cambridge

March 19, 2015 - Mandatory for four final competing teams to present
HBSAB NVP & Final Competition to select winning team to represent New England region in global HBS NVC

April 20, 2015
Crowd vote winners announced for global competition

April 22, 2015
Student and Alumni New Venture Competition finals on the HBS campus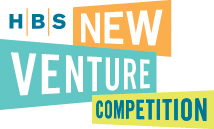 [[[fb_share]]] [[[twitter_share]]] [[[linkedin_share]]]
[[[fb_comment]]]