How to Win Sales and Influence People: The Art of Trust Based Selling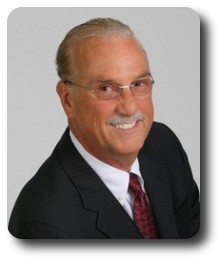 Date/Time: Wednesday, 06/9/10 at 6:00pm
6:00 - 6:30 PM Networking with Light Dinner Buffet & Refreshments
6:30 - 8:00 PM Program
Location: Hawes 101 on the Harvard Business School campus
The role of trust in selling is potentially enormous. Selling is, itself, a sub-category of influencing, where trust is even more powerful. Simply put, a seller who is trusted by a customer has more influence over that customer—within bounds--than a seller with a cost or product advantage.

It is surprising how infrequently the basic principles of trust and influence are applied in the sales process. Most selling, as it is practiced in corporate America today, has the paradoxical effect of either negating trust, or of actively destroying it. This is particularly true in complex products and services, where trust building is often abandoned for the sake of displays of technical expertise.

The right answers lie in understanding the simple dynamics of trust and influence, and the potential impact is vast. They are simple, but not necessarily easy to execute.

Join us as Charles H. Green, founder and CEO of Trusted Advisor Associates, and the author of Trust-based Selling and co-author of The Trusted Advisor discusses the principles of trust based selling including:

* Why value propositions are overrated
* The power of reciprocity on influence, and where it appears in business
* Why individuals get seduced into trust-destroying behaviors
* Why trust-based selling doesn't draw down on trust—it creates it in the sales process itself
* Ten insights and practical tools that can improve the trust level in your business relationships and sales

Charles has spoken to, consulted for and conducted seminars about trusted relationships in business for a wide and global range of industries and functions. Centering on the theme of trust in business relationships, Charles works with complex organizations to improve trust in sales, internal trust between organizations, and trusted advisor relationships with external clients and customers.

Charles started his career with the MAC Group and its successor, Gemini Consulting, where his roles included strategy consulting and VP strategic planning. He majored in philosophy (Columbia), and has an MBA (Harvard).
Charles will be joined in this talk by Mark Roberge, VP Sales at HubSpot. HubSpot is an Internet marketing software company based in Cambridge, MA. Mark oversees HubSpot's entire sales function, having grown the department to over 50 reps and 2,700 customers in 3 years. Mark was recognized as Sales Person of the Year in 2010 by MIT.

Mark has integrated trust based selling in each stage of the HubSpot sales methodology.
Pricing:
Member price: $35
Non-Member price: $55
---
---

Follow Us On Twitter @HBSAB