Transformations : Leading Global Change -- Bob Brennan, President & CEO, Iron Mountain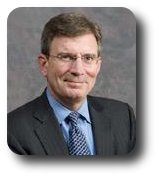 In 1998 Iron Mountain was a $400m physical box and tape storage company with operations entirely within the United States. Today, they have $3b revenues, operate in 38 countries on five continents, have completed more than 250 acquisitions, have recently been named to the S&P 500 and are adding technology services that increasingly will bring them into competition with IBM, EMC and Microsoft. How do you do all that successfully while transitioning from a founder CEO? In large measure it is about leadership, EQ, culture, values and communication.

Bob Brennan has been president and CEO of Iron Mountain since June 2008. He was named COO in November 2005, having joined them in 2004 through the acquisition of $35m Connected Corporation. Previously Bob was a general manager with Cisco, having been CEO of American Internet prior to its acquisition by Cisco. Earlier Bob held general management positions at MicroAmerica and Merisel. He holds a bachelor's degree in psychology from Manhattan College.

Headquartered in Boston, Iron Mountain (NYSE:IRM) is the global leader in information protection and storage services. Founded in 1951, Iron Mountain is a trusted partner to more than 120,000 corporate clients, including 93% of the Fortune 500. The company has more than 1,000 facilities and nearly 21,000 employees.

Come join us and hear from the leader who is driving these transformations.
---
---