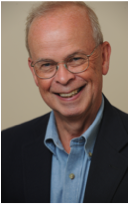 S. Hayden Anderson, MBA 1969, Treasurer
Hayden Anderson has been treasurer of HBSAB for five years. He is also a long-term volunteer for CAP. After retiring three times, Hayden continues to consult with small businesses. He was previously vice president of finance for Accent Optical Technologies in Bend, Oregon, and York, England. He was group controller for Bio-Rad Laboratories, and he held a series of finance positions with Digital Equipment, including assignments in Switzerland, Japan, and Singapore. Hayden and his wife, Michelle, live in Dracut. They have five children, thirteen grandchildren, and two delightful great-grandchildren.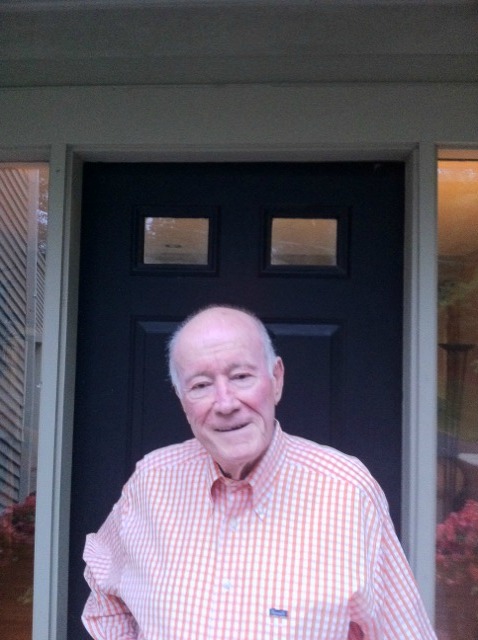 George M. Berman, MBA 1949, Governor
George M. Berman is founder (1960) and retired Chairman of Unitrode Corporation, a $200 million (sales) NYSE semiconductor company. Active as mentor of technology start-ups and in development work with two Harvard hospitals.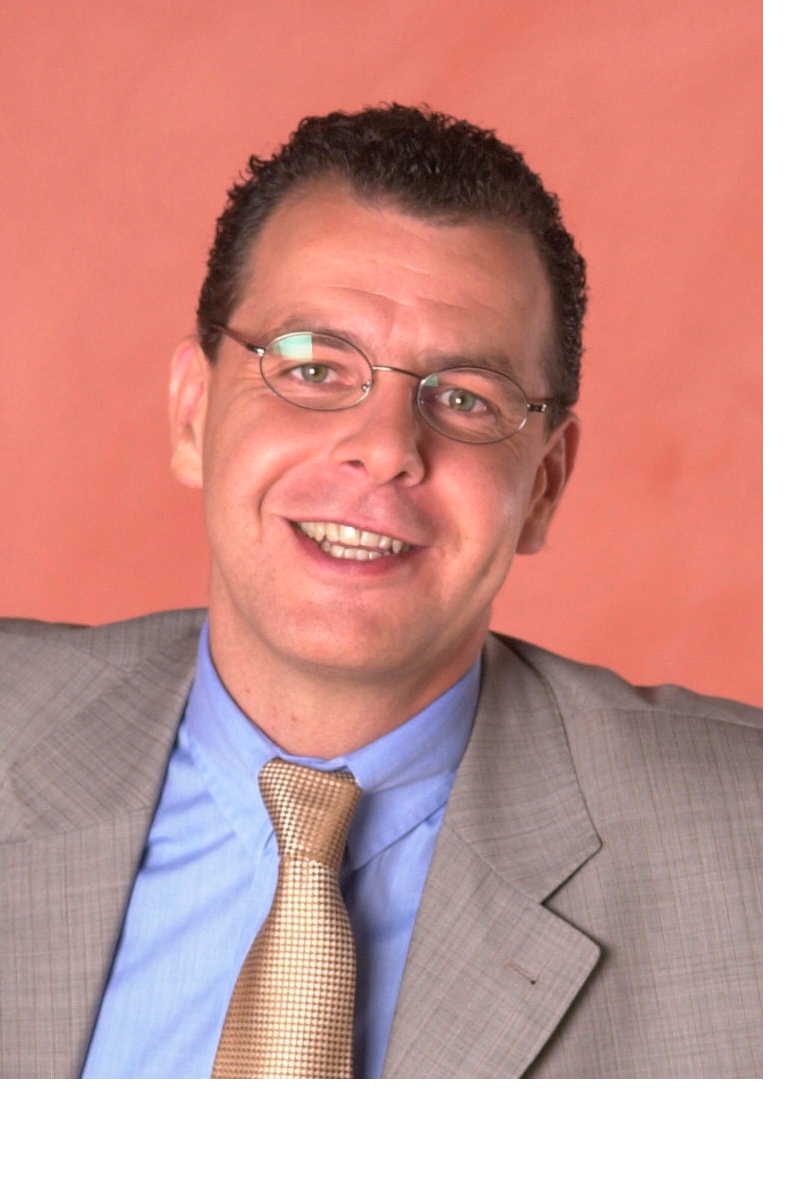 Thierry Bernard, AMP 177, Governor
Thierry Bernard is Executive Vice President, Global Commercial Operations, Investor Relations, Greater China and Asia Pacific Region at bioMérieux SA, a world leader in in-vitro diagnostics. Thierry joined bioMérieux in 1999 and has since served as Vice President Strategy and Business Development, Executive Vice-President Global Marketing and Planning, Executive Corporate Vice President of Europe, Middle East, Africa. Prior to bioMerieux, Thierry was the General Manager of Entreprise Rhone-Alpes International (France). H ehas lived and worked in different countries in Europe, North-America and Asia Pacific. Thierry is currently moving back from China to Winchester, MA with his wife Dara and daughter Celine. Thierry is a graduate of Sciences Po (Paris), and has a Master in Economy and Administration from the College of Europe and a Master of Science from the London School of Economics. He also has a degree in Foreign Trade (Barcelona), as well as a graduate from HBS AMP. He is also one of France's Foreign Trade Advisors (Conseiller du Commerce Extérieur de la France).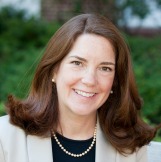 Mary-Helen Black, HBS Alumni Relations Representative
Mary-Helen Black is Director of Alumni Clubs and Associations at Harvard Business School. In this role, Mary-Helen is focused on partnering with the more than 100 alumni organizations worldwide to increase alumni engagement both with each other and with the School. Mary-Helen holds a BA from Drake University and an MA in Organizational & Political Communication from Emerson College.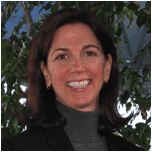 Patricia Martone Carrolo, MBA 1991, Chair, Shared Interest Groups (SIGs)
Patty is the Director of Business Development for IBM Watson Solutions. As a member of the IBM Watson executive leadership team, she leads the global business development efforts for IBM Watson. Prior to joining the IBM Watson Solutions team, Ms. Carrolo was a Global Enterprise Competitive Leader, Territory Manager and Executive Consultant at IBM. Earlier in her career, Ms. Carrolo was a Product Manager at Hewlett-Packard and Sun Microsystems. She also worked as a Dean's Research Fellow at Harvard Business School and published several case studies and teaching materials on the subject of Customer Relationship Management.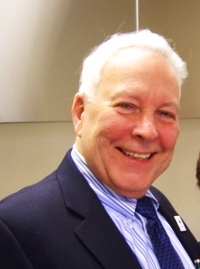 Chuck French, MBA 1958, Governor
After a 30 year career as a high-tech marketing/management executive, Chuck founded Saybrooke Associates to apply his experience and training to a consulting role in both nonprofit and commercial organizations. He has worked with CAP for 10 years as a volunteer and board member. He currently has commercial clients in the defense industry and theatre arts marketing. He served in senior management positions with leading display integrators including Fusion Optix, Aydin Displays, Three Five Systems, and Advanced Video Display. His international experience included serving as VP International Operations for Vitrion Computer Systems and the Baird Corporation. He has served on the Board of the Harvard Business School Community Action Program, the Bedford VA Research Inc., the Arlington Friends of the Drama and the Lexington Historical Society and has also served as member of the Lexington Tourism Committee and the Bedford Historic Preservation Commission, the Bedford TV Committee and Friends of the Bedford Depot.

Renee Fry, MBA 1999, Chair, Sponsorships
Renee Fry is a founder of Making Care Easier, an on-line application for helping families care for elderly relatives. Previously, Renee led Philips Lighting North America's New Business Initiatives and Development across their five business units. Renee worked for Massachusetts Governor Mitt Romney overseeing the majority of his cabinet and before that was in the cabinet herself as Director of Business and Technology and Undersecretary of Economic Development. She started her career after HBS at a supply chain start-up backed by Charles River Ventures and before school at BASF in their professional development program. Renee has a BS in Operations Management and Honors Logistics degree from Penn State and is a 1999 alum of HBS, section B. Renee and her husband Ryan live in Quincy with their son Liam.

Dan Gebremedhin, MBA 2012, Governor
In his current role as the Associate Medical Director for Trend Management at the Harvard Pilgrim Health Plan, Dr. Gebremedhin is at the front lines of striving for quality, cost effective health care. He also serves as a faculty physician in Internal Medicine at the Massachusetts General Hospital (MGH) and clinical instructor at Harvard Medical School. He completed his residency at MGH and obtained an MBA from the Harvard Business School. Prior to his current roles, Dr. Gebremedhin spent time as an entrepreneur in the Health IT and Online Education industries. He served as President and co-founder of ImplementHIT, a software training company; and is the founder of The Step 1 Method, a test preparation consultancy serving the Medical Education market. Dr. Gebremedhin has worked to expand health care infrastructure in the developing world, serving as a consultant for the Clinton Foundation Health Access Initiative (CHAI) in Ethiopia. He has been a contributing policy author for Doctors for America (A Washington D.C. based PAC) and for Congressman Joseph Kennedy III. He is a sought after public speaker and travels regularly speaking on topics ranging from Health Care Policy and Reform to Inspirational speaking for Inner City Students. He attended the Morehouse School of Medicine (M.D.) and the University of California, San Diego (B.S.), graduating from both with Honors.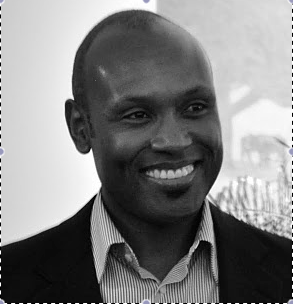 Adrian Gill, MBA 1998, Governor
Adrian is the founder of Adhoc Industries, an agency providing brand strategy, creative marketing advisory, film production and design services. Through extensive brand and general management experience, he serves as board advisor to several startups focusing on building consumer and brand equity in the social/digital media space. He stays close to creative ventures, and is Executive Producer for a short film that premiered at Sundance Film Festibal 2011. Adrian is the former Vice President of the Global Footwear Division at Puma, a $1.8B business, where he ran all operations and led the global design team. Prior to Puma, Adrian spent two years at AT Kearny, Inc. (Consumer Goods Practice), and four years at PricewaterhouseCoopers (Technology Practice).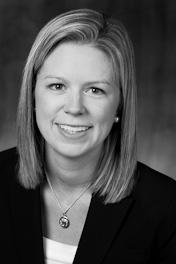 Anne Z. Hawkins, MBA 1998, Governor
Anne is a Vice President with Great Hill Partners, LLC, a growth equity fund focused on investing in technology-enabled services sectors. Anne graduated from the University of Georgia with a B.A. in economics and political science, where she graduated Phi Beta Kappa and was a Foundation Fellowship scholar. Previously, Anne spent three years as an investment professional with Thoma Bravo, LLC in San Francisco, CA, where she executed investments in enterprise software. Anne began her career as an investment banking analyst with McColl Partners, LLC in Charlotte, NC.

Bernie Heine, MBA 1990, Chair, Forum Coordinator
Bernie Heine founded Professional Business Coaches, Inc. in September 2009. He has 20 years of experience advising senior business leaders (mostly in large companies) including: leading strategic planning for Textron Inc., advising the CEO of Coca-Cola in Germany, and as a management consultant with the Boston Consulting Group (also in Germany). He started his career as a marine engineer building ships globally. Bernie holds a BS in marine engineering systems from the US Merchant Marine Academy and an MBA from Harvard Business School. He is fluent in German, and lives with his wife and 2 children in Massachusetts.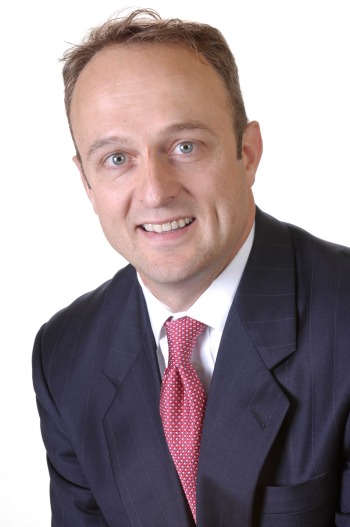 Chris Hobson, MBA 1999, Governor
Chris Hobson is President & CEO of Iontera, Inc., maker of the award-winning Patchology skin care brand found at prestigious retailers world-wide. Prior to Iontera he was SVP Operations at eCredit (acquired by Fidelity Ventures) and a Brand Manager at Procter & Gamble where he managed a portfolio of brands in the Beauty Care group. Mr. Hobson completed his B.A. at McGill University and received his Master of Business Administration degree from the Harvard Graduate School of Business. He serves on the Advancement Committee of Trinity College School and is an active fund raiser for the Dana-Farber Cancer Institute. He resides in the Boston area with his wife and four children.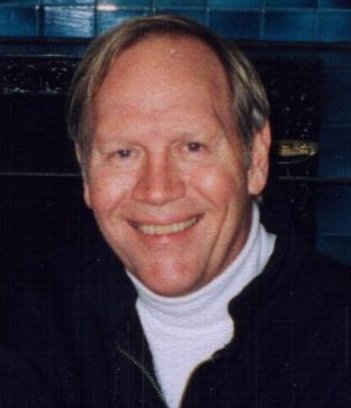 Ronald Kutrieb, MBA 1969, Chair, Auditing Committee
Ron is the Founder, President & CEO of AccuPax, LLC, a nationwide pharmacy that specializes in adherence packaging of medications for residents of facilities that care for seniors, the developmentally disabled and children. Prior to founding AccuPax Ron spent 27 years in real estate, including serving ten years immediately following HBS as President and CEO of Realty Income Trust, a real estate investment trust listed on the American Stock Exchange. He was Co-Chair of the HBSAB New Venture Program in 2012. While at HBS he was the President of the Interclub Council and winner of the "Best New Program Award" for co-founding the Pub which was the first drinking establishment for students on campus.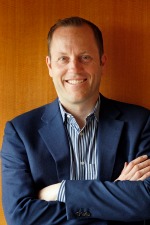 Scott Lyon, MBA 1997, Governor and Marketing Chair
Scott is a digital marketer and strategic adviser for early- and growth-stage ventures, specializing in unique challenges of marketing and customer acquisition in a "lean start-up" environment. Most recently Scott was the Vice President of Marketing for Captivate Network, which pioneered the usage of "place-based" advertising via a proprietary network of over 10,000 digital video screens inside office elevators. He was also part of the successful launch team behind Cars.com, which is now the #1 destination site for online car-shopping, while managing the electronic classifieds business for the Los Angeles Times. Scott earned a B.A. in political science from Stanford University, where he studied abroad at Oxford University and was a state finalist for the Rhodes Scholarship. He was part of the start-up team behind the recently launched HBS Alumni Angels of Boston & New England and currently serves as the Marketing Chair of that group.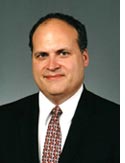 A. Christian MacKenzie, MBA 1988, President
Chris MacKenzie provides strategy, marketing and business development consulting services to senior management and boards of firms in the computer software industry. His specific expertise is in the development and launch of new technology products and services that are adjacent to established core markets. Chris has held executive positions in marketing, strategy, business development and general management functions at early to mid-stage technology organizations including Black Duck Software and Biscom. He has also served on the advisory boards of several technology startups. Prior to his entry into the software industry, Chris architected the fixed income trading system for a major Wall Street broker-dealer. Email Chris.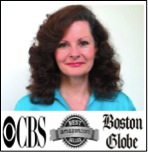 Kathryn McKinnon, MBA 1989, Membership Chair and Vice President

Kathryn McKinnon is an Executive Coach, Best Selling Author of Triple Your Time Today on Amazon, Time Management & Productivity Expert, Speaker, Trainer, Radio Show Host and Executive Coach at Harvard Business School. She works with motivated clients to change the way they spend their time so they can live more productive, balanced lives and helps clients create order out of chaos, get more done and end each day with a feeling of accomplishment. Kathryn has served the HBSAB as Chair of the Membership Committee since 2011. Professionally she has been an Executive Coach and business owner since 1992. Her 32 years of corporate and entrepreneurial business experience include positions as a Member of the 1980 Lake Placid Olympic Organizing Committee, Magazine Editor, Financial Services Advertising Manager, Product Manager and Marketing Director, Innovation Management and Executive Education Consultant and Harvard Business School Officer for MBA Career Management Services and Executive Education.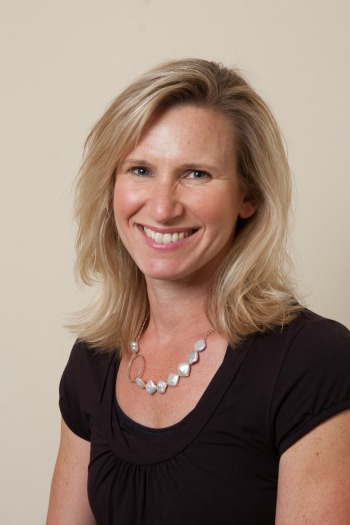 Laura McTaggart, MBA 1997, Co-chair, Community Action Partners (CAP)
Laura has been president of McTaggart Consulting since 2008. She works with both nonprofit and for-profit organizations, from Fortune 500 companies to start-ups, and specializes in marketing, operations, and strategy. Prior to starting her own business, Laura was Director of New Cars and Customer Relations for CarMax, a national automotive retailer. A US Navy veteran, Laura served as a Surface Warfare Officer and deployed to the Persian Gulf and Adriatic Sea on the USS Dwight D Eisenhower (a nuclear powered aircraft carrier). Laura has a BA from University of Michigan and an MBA from Harvard Business School.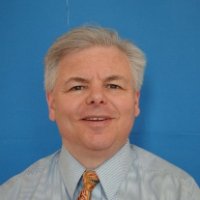 Steve Perry, MBA 1990, Events Chair and Vice President
Steve is currently the Assistant Controller for the $450M revenue Northeast Region of Securitas Security Services, the world's largest contract security firm. Prior to this assignment, he led Securitas business in much of Connecticut and had the greatest increase in profit margin in the region for two consecutive years. Previously, Steve spent ten years in Colorado where he led the liquid filtration business for Johns Manville, raised growth capital for companies as an investment banker and was a principal in a boutique marketing strategy consulting firm. While in Colorado, he served as the president of the HBS Club of Colorado and also led for four years the club's Annual Business Forum. A chemical engineer by training, Steve worked in a variety of technical and management roles for DuPont prior to earning his MBA with Distinction from HBS in 1990.

Stephen Pittman, PLDA 2011, Governor
Stephen is a Senior Program Manager with Philips Healthcare in Boston, MA. He leads a new business program in their Sleep & Respiratory Care business focused on biomedical discovery, innovation and product commercialization. Stephen joined Philips in 2008 through the acquisition of Respironics, Inc. Throughout his career, Stephen has embraced biomedical product research & development in both academic healthcare institutions and the medical device industry. This has afforded him the opportunity to work with some of the leading physician-scientists in the world to realize solutions to improve vision, sleep and breathing. Stephen holds a BS and MS in biomedical engineering from Tulane University.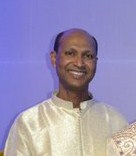 Habib Rahman, MBA 1983, Clerk
Habib is a tax accountant and estate planner for individuals and small local businesses. For almost three decades, he worked with aspiring and active entrepreneurs and helped them with their tax and legal issues. Since 1986 Habib has been a faculty member at Suffolk University's School of Management where he teaches business law and accounting. He also taught at Bentley and Regis colleges in the Boston area and the University Teknologi Malaysia (UTM).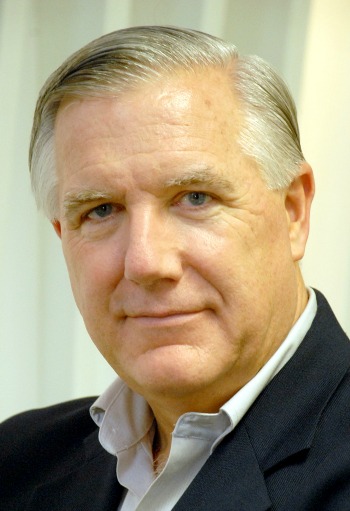 Jay Sherry, MBA 1979, Governor
Jay is the former Chief Marketing Officer of Eka Software. He previously was the Vice President of Marketing for Pegasystems, the dominant provider of business process management software. He brings more than 15 years' experience in both publicly held and private enterprise software companies in the Boston area. This followed his early career at IBM. Jay is an active HBS alumnus. He is currently a member of HBSAB's Marketing and Program Committees. He previously served on the Board of Governors of HBSAB from 2007 to 2013, where he served as Chair of the Sponsorship Committee, Programs Committee (2009 – 2010) and President (2010 – 2011). Jay is the Treasurer of the HBS Class of 1979 looking forward to his 35th Reunion. Jay is currently an adjunct professor of business at local universities, and volunteers in town government in the Town of Wayland, where he lives with his wife Kathy. He enjoys playing squash and refereeing high school football games.

Jon A. Shipp, MBA 1989, Co-chair, Community Action Partners (CAP)
Jon is an independent business consultant planning and executing strategic business process and systems projects for both for-profit and non-profit organizations. Jon is the President of the Board of Trustees of Berkshire Hills Music Academy, a transition school for young adults with special needs who have a strong music interest. He has consulted with many adult care agencies including several CAP projects the American Red Cross, Earthwatch, More Than Words, Cradles to Crayons, The ARC of South Shore, and NEADS. He is a former Board Member of the Franciscan Hospital for Children.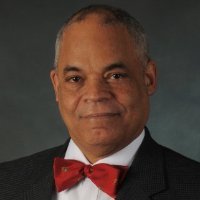 Lawrence J. Smith, Jr., MBA 1971, Governor
Lawrence Smith is the founder and CEO of Wisdom4Hire, a consulting firm which provides CFO services and strategy solutions to businesses with an annual revenue range of $5 million to $95 million. Prior to launching Wisdom4Hire Lawrence had a progressive career with several Fortune 500 firms including Controller of U.S. Operations for Pizza Hut and CEO of Informatics Legal Systems, a subsidiary of Wang Laboratories. He was also one of the longest serving (1999-2012) and most active full-time faculty members for Babson College's four time national award winning undergraduate course, Foundations in Management and Entrepreneurship. A long-time member of HBSAB Lawrence joins the Board of Governors for the first time in 2013. A member of MENSA and Sigma Pi Phi, he also serves on the Board of Governors for the Children's Dyslexia Center of Boston and the Board of Directors for Masonic Health Systems, Inc.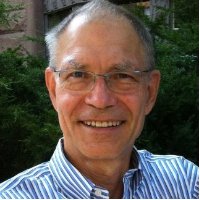 G. Bickley Stevens, MBA 1969, Governor
Bic has more than 30 years of venture capital, investment banking, and business development experience. He is the founder and principal of Stevens Capital Advisors, a cleantech advisory investment banking firm, and is currently advising and raising capital for a number of cleantech companies. Stevens Capital Advisors is affilated with Growth Capital Services, Inc., a registered broker dealer operating under the regulations of the Financial Industry Regulatory Agency (FINRA).

Nathaniel Welch, MBA 1979, Governor
Nat and his colleagues at CFAR-The Center for Applied Research, work with senior leaders and boards to help them address difficult issues involving strategy, transformational change or collaboration. Working at the intersection of behavior and business performance, Nat helps executives with innovative solutions that develop people and improve performance in sustainable ways. Nat spent 20 years building and leading two small, high performing technology organizations in customer facing roles. In 2000, Nat left high tech to leverage his interests in social capital – how human relationships drive value in business. He spent the next 8 years consulting to senior executives on how to effectively use collaboration and alliances to improve organizational effectiveness, grow revenue, and innovate more rapidly.

Frank Wezniak, MBA 1959, Governor
Frank Wezniak has had a distinguished business career as both a technology CEO and as a venture capitalist. Since 2001 he has been the Chairman of Photovac in Waltham, a manufacturer of analytical instruments to detect volatile organic compounds in gaseous form in the atmosphere. Frank has been an active alumnus in support of both Brown and HBS. He has been a Trustee of Brown University since 1983, and has been active in the reunion activities of his MBA Class of 1959. He served as president and director of Brown's Third Century Fund, the venture capital component of Brown's endowment management from 1981 to 1986. He has lectured on business management topics at both Brown and Babson College. Frank served his country as a Lieutenant (J.G.) in the United States Navy after his graduation from Brown. Frank currently is the Teasurer and Director of the Farm Institute, an educational non-profit institution in Edgartown.